Williamsburg, Michigan
Now Open!
Located on m-72, formerly hoxsies farm market
10am-6pm daily
Cidery & Tasting Room Coming soon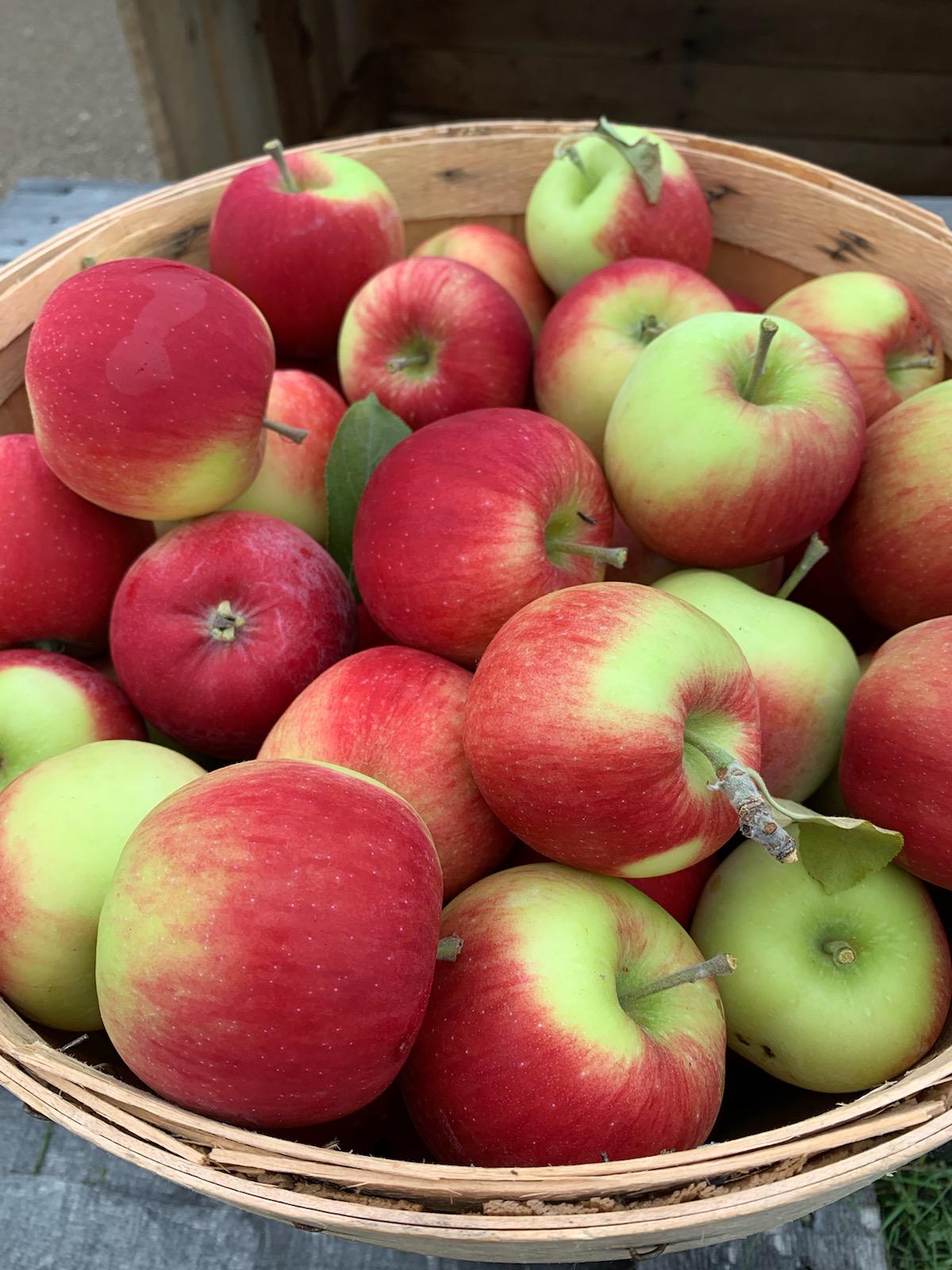 The Farm Market
In Season Produce
Nomad grown strawberries, sweet corn, peaches, apples and fresh floral arrangements. Along with lost of other fresh, locally grown produce to choose from.
U-Pick Apples & Pumpkins available!
U-Pick Tips
Please Plan Ahead - Wear sturdy, closed-toes shoes and comfortable clothing. Also remember to dress for the weather!

Be Respectful - The bees and bugs play a critical role on the farm.

Keep it Clean - We encourage you to wash all fruit before eating.

Feet on the Ground - Treat trees, bushes and plants with care - don't damage or climb.

Almost Perfect - Be careful of wastefulness, even imperfect fruit can still be delicious.

Respect the farm - obey rules and boundaries.

Please No Pets - Sorry, by law no pets on the farm.

Please only try a small sample while picking.
Now serving donuts, pies, cookies and other baked goods.

U-Pick is open for both Apples & Pumpkins.

Apple Cannons are open as well - Please visit the market to purchase your apple cannon passes.

Unfortunately we will not be hosting school field trips in 2019, but hope to host them again in 2020.